Lives of hundreds of commuters who ply the Accra Kumasi Highway on a daily basis are at risk as illegal miners operating within the Fanteakwa South District of the Eastern Region have mined just 5 meters away from the main highway. The illegal miners who operate late in the night have dug huge trenches at Osino just 5 meters away from the main highway. A visit to the site by the leadership of the Ghana National Association of Small Scale Miners today February 8, 2023, saw deep hollow cracks and holes filled with water as the miners have diverted the course of the Birim meters close to the highway. Speaking to Citi News on the devastating development, the General Secretary of the Ghana National Association of Small-Scale Miners Godwin Armah described the situation as unfortunate. "It's unfortunate these guys have mined closer to five meters away from the road. When it rains, and we have not reclaimed, it may affect the roads and can endanger motorists. We need to work hard to reclaim the lands to prevent further washing of the land. We are going to ensure that all other water bodies are saved," Mr. Armah said. The National President of the association, Philip Akuffo who has ordered the immediate arrest of the illegal miners says the association will convene a meeting to press on for the arrest of the illegal miners within one week.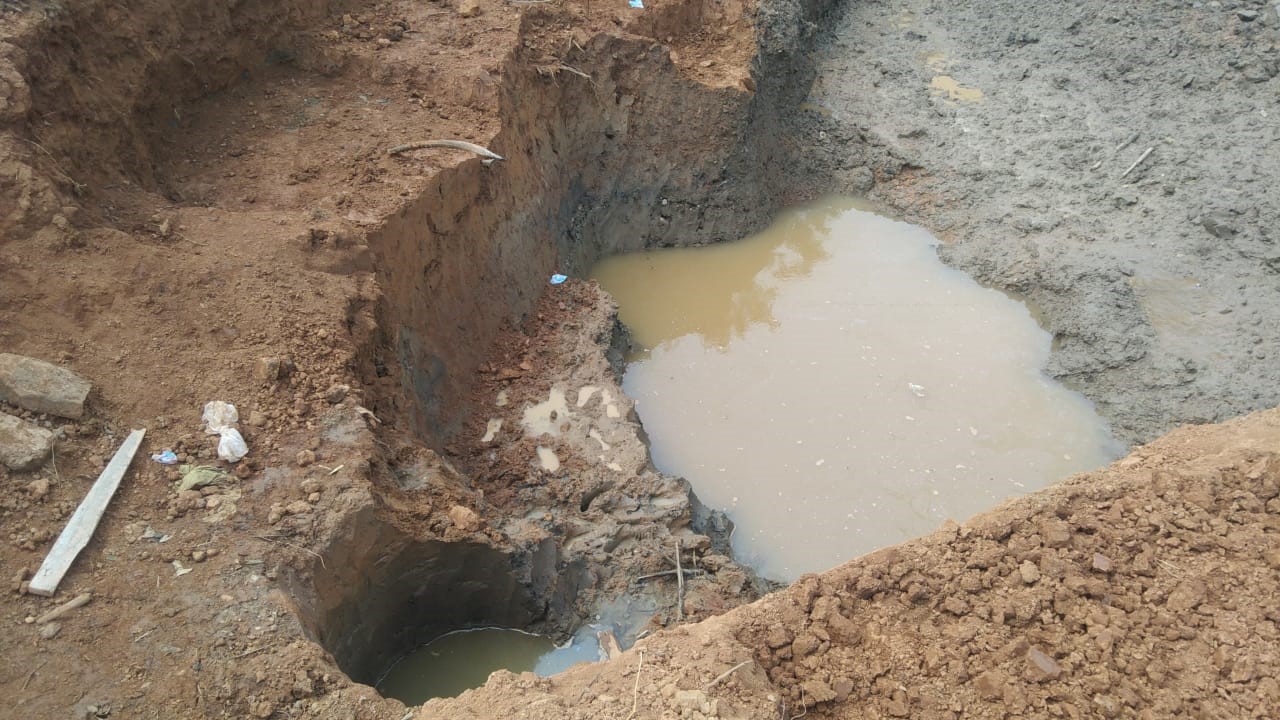 Some of the illegal mining pit close to the road

"The damage caused here is so much severe that we can't express it, so I have to sit down with my team and see how we can reclaim the land. I have instructed them to fish the perpetrators out before the close of this week. We want the whole world to know that this work is from galamseyers and not small-scale miners," Mr. Akuffo stated. The District Chief Executive of Fanteakwa South Ernest Ofosu, said in no time the police will arrest the perpetrators. He lamented over the mined areas which have not been reclaimed. "This issue of illegal mining popularly called 'galamsey' has been an issue for some years back. And we as a government for that matter led by president Nana Addo Dankwa Akufo-Addo have taken the bold initiative to curb this menace. And we have also been tasked as representatives in the various districts to help fight this canker.
"When you come to Fanteakwa south, it has affected the river Birim, and we have issues of some people trying to divert the course of the river Birim to mine. In fact, this has been a worrying situation, some people have mined three to four years ago without reclaiming those areas that they mined. In no time the police will arrest them and the law will deal with them," Mr. Armah said.