A shooting incident in Sege in the Greater Accra Region has left one person dead and several others injured. The incident is reportedly rooted in a feud between Electrochem Ghana Limited and residents of Ada. On August 30, President Akufo-Addo commissioned an ultra-modern salt mining and processing plant at Ada Songor owned by Electrochem Ghana Limited, despite stern opposition and persistent protests from residents of the area. In an interview on Eyewitness News on Citi FM, Isaac Ofei, the Breakfast Show host of Okoli FM, a radio station in the town, expressed concern about the situation. He explained that the residents had been ordered to exit the Electrochem concession but the directive was not adhered to, leading to a raid by persons contracted by the company.
How it started
"I was on air when I heard there was an attack on the people in the area. They were allegedly attacked by some land guards of Electrochem. About 25 people were reportedly injured."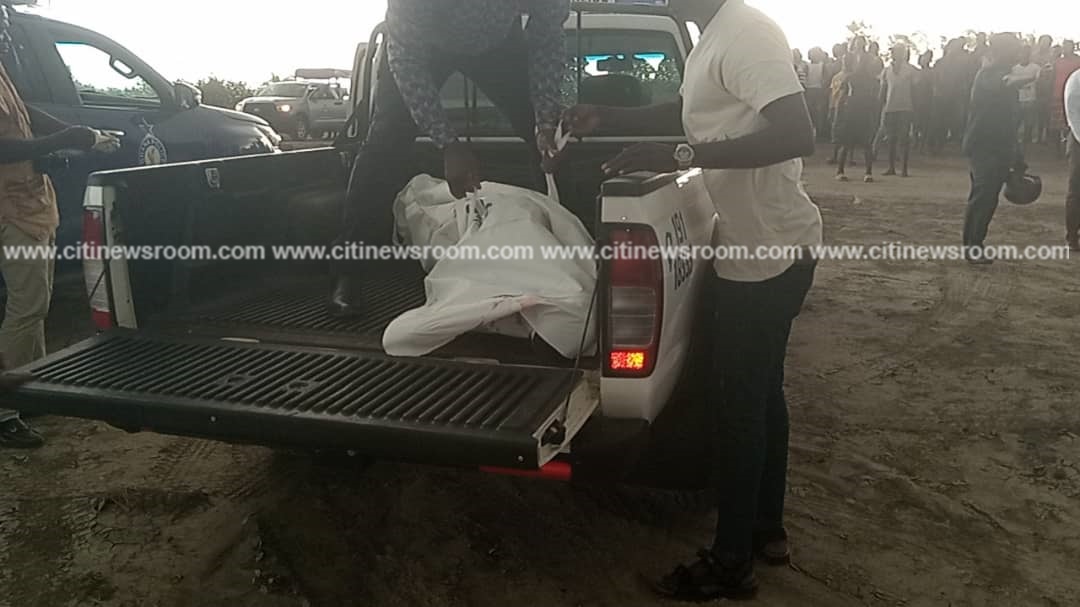 "Today, these alleged land guards went to Toflokpo. The chief of the town informed me that when the land guards arrived, they began attacking anyone in sight. The people of Toflokpo retaliated as well. Some residents of Ada stated that this is their source of livelihood, so if Electrochem takes over all the land, where will they find their source of income and livelihood?" The journalist reported that the District Chief Executive of the area, who had gone to the scene to assess the situation, was severely beaten. "I spoke to the DCE. He stated that he attempted to go there and speak to them. When he arrived, he met with the chief, who assigned him some individuals to accompany him to investigate the situation. As he arrived, he encountered several people who beat him severely." Nene Mayilo Dadebom II, Chief of Toflokpo, who also spoke on Eyewitness News, stated that five people have been injured so far. "They [Electrochem] are employing force. Five people were injured. We are not opposed to development, but we will not be prevented from continuing what we have been doing for years," he stated.
Electrochem Ghana reaction
Meanwhile, despite confirming the deployment of a taskforce to prevent people from taking over their concession, Electrochem Ghana rejected claims that its taskforce shot at the residents. Nene Siada, Operations Manager at Electrochem Ghana, defended his firm on Eyewitness News, narrating that: "We were on the field when all of a sudden, we heard noises which were from a lot of crowd from the town. We made sure that we protected our equipment and personnel. The people started throwing stones at us." "I heard Nene saying the police were shooting, but before man and God, there was no shooting. We were trying to protect our concession, and we have made announcements that they should move from that place. No one went there to shoot because our security guys don't even use guns. We never shot a gun, not even a warning shot." "We gladly welcome any other person that wants to do salt business with us, and we have been given fifteen years to mine salt at Ada, and this thing went through the traditional authorities and Parliament, so this thing is legal. We have people who are doing illegal mining there. We have done over ninety-five community engagements,and we continue to do engagements. So I don't understand why someone would say we've never engaged the community," he added.
Sege MP unhappy with the development
The Member of Parliament for Sege, Christian Corleytey Otuteye, also speaking on Eyewitness News, was not enthused with the development. Mr. Otuteye called for cool heads and further dialogue to prevent the situation from further escalating. "It's really a bad day and a sad one for the Sege constituency. I went there personally to see the situation. I went with the Regional commander. We took the dead body to the morgue. It looks as if we are playing with this thing." "It started with a huge violence years back. It looks as if as the days pass by, the situation is becoming worse. I know Electrochem wants to bring development. I think there is something definitely wrong, and the area is becoming a war zone. The youth were very angry when I went there. The people are also fighting for their daily bread. I'm not against the development which Electrochem is doing, but the people you are doing it for must enjoy what you are doing. Dialogue must come in," the Sege legislator added.