Minister of Lands and Natural Resource, Samuel Abu Jinapor, says the Achimota Forest will be restored to its original state as the only greenbelt in Accra. The message is however not clear, leaving many Ghanaians in a state of confusion. Thus, they are wondering whether government is going to revoke the Executive Instrument declassifying the Achimota forest reserve or it is just one of his lip services. The Executive Instrument, which was passed in May 2022, has rezoned parts of Achimota Forest, thereby removing the reserve protection of portions of the only remaining green space of significance in the city of Accra. Speaking at this year's Green Ghana Day in Accra, Mr. Jinapor said, since 2018, the Ministry through the Forestry Commission has planted 122.2 hectares of trees at the Achimota Forest through the Youth in Afforestation Programme. He said members of the Diplomatic Corps and some British citizens will also plant some trees in the Achimota forest in Commemoration of the Platinum Anniversary of Queen Elizabeth of the United Kingdom.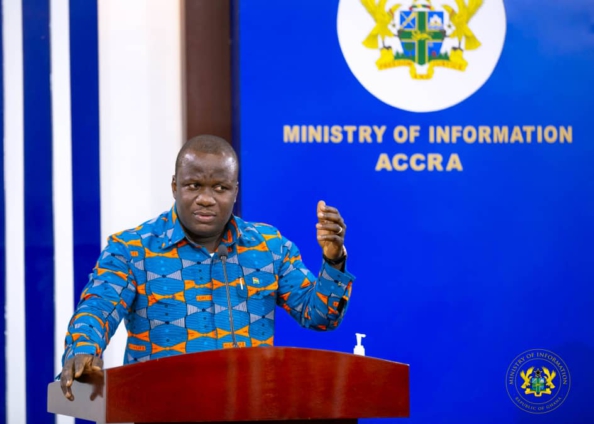 Minister for Lands and Natural Resources, Mr Samuel A. Jinapor

The Sector Minister said "the 20 million tree planting targeted by the Government this year is in response to global Climate Change".
NGOs worry
Meanwhile, the Deputy National Director of A Rocha Ghana, Daryl Bosu, is wondering why the government was pushing for the planting of some 20 million trees at a time when it was seeking to declassify portions of the Achimota Forest Reserve. "We chose to use the occasion to register our concern and our worry over the continuous abuse of impunity with which government which is also interested in the green Ghana agenda is actively destroying our forest reserve."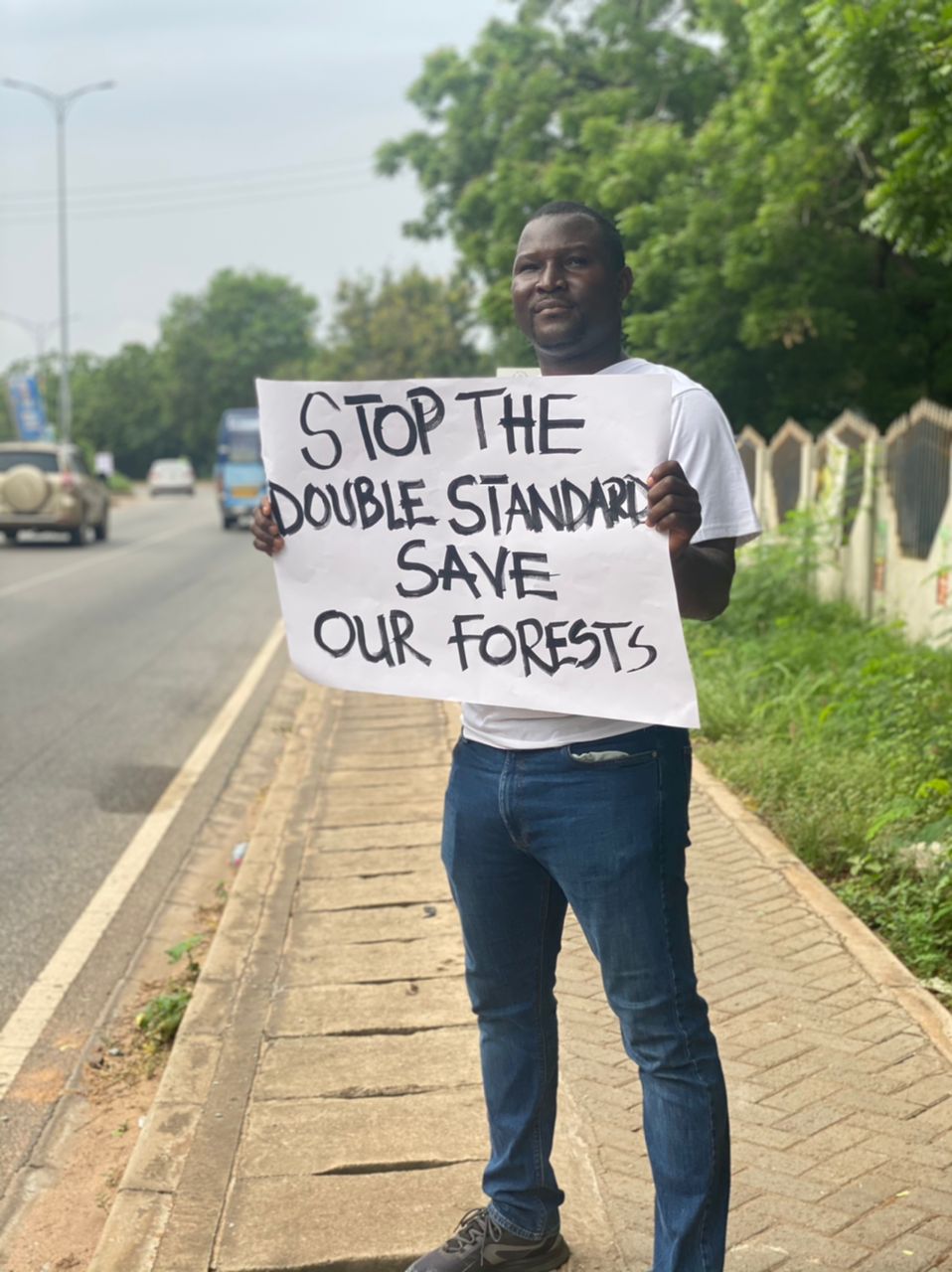 Daryl Bosu holding a placard during the Green Ghana Day

"We believe that you cannot say you are interested in Green Ghana and then go on to destroy or rezone gazetted state forest reserves like the Achimota forest." He also disagrees with the government's decision to heavily invest in the Green Ghana Day initiative. Mr. Bossu thinks the government should rather focus on resourcing the Forestry Commission and other sectors to spearhead programmes that will promote the protection of forest covers. "We believe that the government should channel these resources to the Forestry Commission and district to do their job of securing existing forests. I do not believe this fanfare is worth all the effort and the money we are putting in when on the ground at the district office there are challenges in terms of logistics," he told journalists.