The Minister of Sanitation and Water Resources, Cecilia Abena Dapaah, says Ghana is running out of time to protect its water bodies from the destruction caused by illegal mining (galamsey) activities. She has therefore appealed to residents and galamsey operators to stop such activities immediately, as the consequences are dire for everyone. Ms Dapaah made this statement in Bonsa in the Tarkwa-Nsuaem Municipality in the Western Region when she visited the Bonsa Water Treatment Plant and the Bonsa River with board members of the Ghana Water Company Limited (GWCL). "The President has declared war on galamsey and the community should know that this war is being fought on all fronts. Therefore, everyone who drinks water from this source should help us fight this war. People who engage in galamsey on our rivers should stop. They should leave the rivers alone. These are rivers that were left by our ancestors for us to care for the next generation. However, if we do not act now, we will blame ourselves in the future. So this is a plea full of anger," she added. While addressing the Chiefs and People of Prestea after visiting the middle portions of the polluted Ankobra River, Ms Dapaah reiterated the need for them to stop illegal mining activities and to act as checks to ensure that the menace is eradicated.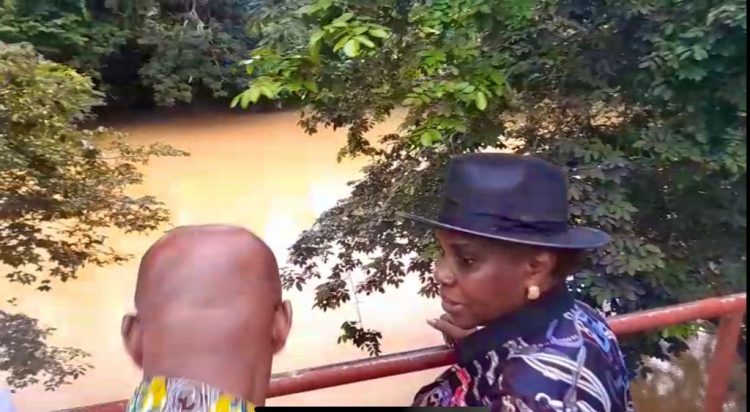 Cecilia Abena Dapaah inspecting the polluted Bonsa River

She stated that doing so would ensure that the money spent on water treatment is used to fund other development projects, such as the deplorable Bogoso-Prestea road. In response, the Chief of Prestea-Himan, Nana Nteboah Pra VI, admitted that everyone is guilty of the never-ending galamsey pollution, including the chiefs and government appointees.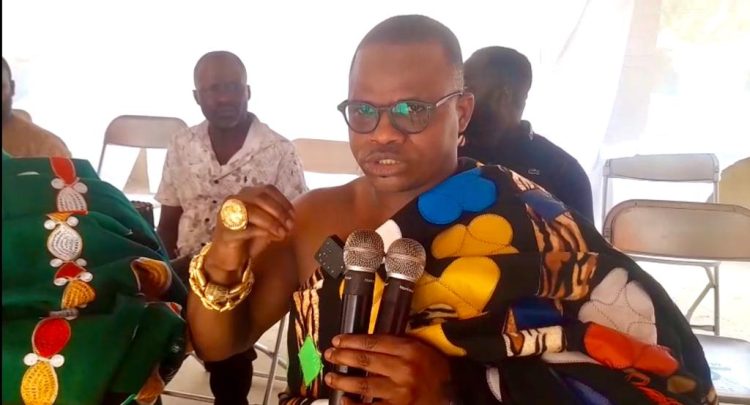 Chief of Prestea-Himan, Nana Nteboah Pra VI,

However, Nana Nteboah Pra VI challenged the Sanitation and Water Resources Minister and other stakeholders to genuinely intensify their galamsey fight at the upper portions of the Ankobra River, where the pollution originates, and to also localize the fight against the menace.